Fisting-challenge episode 10, double-fist – Adeline Lafouine
Fisting-challenge episode 10, double-fist – Adeline Lafouine
What a 10th episode! I must be crazy to propose my "Fisting Challenge" to my guest of the day, because he's already fucked me hard. My ass is already well broken, but it hasn't felt my guest's hand yet. My complice is immediately up for it when I offer to fist my ass.
It's a quick and intense "Fisting Challenge" with one hand, then two hands, a beautiful prolapse and immense squirting.
Who will be the next candidate? Stay tuned!
File Size : 394 MB Runtime : 6 min Resolution : 1920×1080 Format video: MP4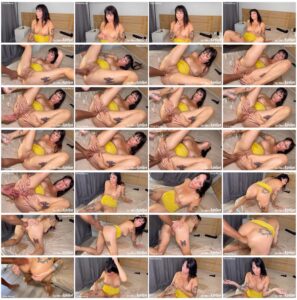 Download link:
Fisting-challenge episode 10, double-fist – Adeline Lafouine